Armineh Ohanian
Author at Lazy Day Publishing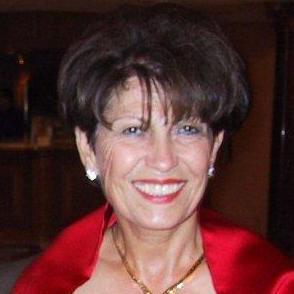 I love to laugh—and laugh until tears of happiness cascade down my face and wash my whole body and soul with goodness.
As a teenager and a young girl, my life was filled with laughter, love, and happiness—tinged with occasional sadness. Two years after my marriage, when my daughter was one-year-old, my  nomadic life began together with my husband and child. Our son was born in Germany and was only three- months-old when we returned to Iran for a period of one year. From that date on, a tumultuous life began for my family and me traveling and living across different lands in Europe. In 1973 once again we returned to Iran till late 1977, when the unrest began. Then another rollercoaster of events took shape for us as we lived across Europe, Russia, the United States and Abu Dhabi, until we settled down in Westhampton, USA—where I glimpsed life through different cultures and many sets of eyes, constantly strengthening the threads binding my extended boisterous Armenian family together. Our Armenian community has a long history of rich story telling, shared at the bazaar, at the kitchen table, at tea parties—passed down generation to generation. So maybe writing is in my blood.
I started writing at the age of fifteen – nearly  a million years ago! I've written two children's story books and two novels. "The Talking Animals" has been read in Long Island elementary schools since 2003. I can't explain why, but I mainly get in writing mood when I drive or walk in busy, crowded streets. Yes, I love to write…
My most recent novel is a story about a woman battling with emotional upheavals in her married life with which she eventually comes to terms. I was motivated to write this novel by simply listening to my friends' complaints about their husbands. So, what helps me the most to create stories is simply my observation of life going on around me. Recently, I have completed a new novel which is called, Looking For Georges Bizet on Planet Heaven. It is a fusion of fantasy and reality I will soon be sending out queries. I have also writen another children's story called, "The Adventures of the Little Acorn".
Current: AHO Publishing
Previous: CBS Recording, Tehran, Iran, International Labor Organization, Geneva, Switzerland
Education: Open University/UK
Accomplishments: BA Honors in Humanities awarded by the Open University in the UK
I used to be on the list of the visiting authors of BOCES(Board Of Cooperative Education Services) in New York until right before my husband and I moved to Abu Dhabi. When "The Apple Tree Blossoms in the Fall" was published, I was invited to go to Oxford University in the UK to do book signing and to hold a workshop for the students. They asked me to talk about how to write about ones personal experiences. I participated at The LA Book Festival with "The Apple Tree Blossoms in the Fall". My book is now listed among the 'Honorable Mentions' in the category of autobiography/ (creative) memoir.